Ford Transit Custom van video review
---
Matt Wood takes the new Ford Transit Custom out for a test drive, and uses the opportunity to deliver food for the homeless and disadvantaged.
The Ford Transit is back and it's hungry for some market share. A glimpse of the van was given last year at Ford's gala 'Go Further' event where the company's global line-up was unveiled to dealers and media.
Now the Ford Transit Custom has arrived and is available in two guises: the short wheelbase 290S; and the longer wheelbase 330L.
Engine
The front-wheel drive (FWD) 1-tonner gives capacity from 6 cubic-metres (290S) to 6.8 cubic-metres (330L) and is powered by a 2.2-litre 92kW (350Nm) turbo-diesel engine.
Transmission
The Ford Transit Custom's engine is backed by a 6-speed manual transmission.
Ford won't be drawn on the future availability of an auto tranny at this stage other than acknowledging it's something that they're looking into for future product.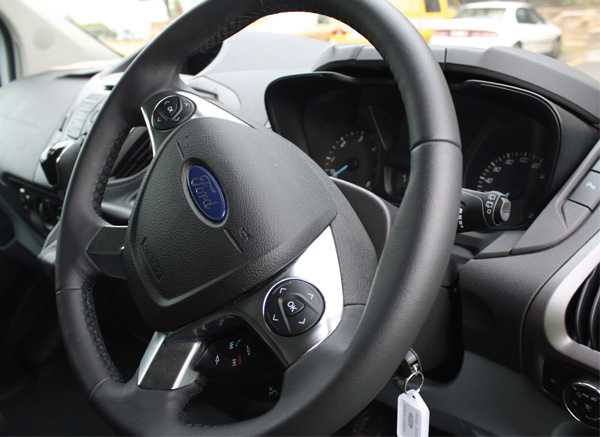 Cab and controls
Outside, the Ford Transit has lost its slab-sided hot dog van looks and has a sleek-ish new face courtesy of Ford's kinetic design family.
Though it pains me to say it, for a van it's not a bad looking jigger.
But the cockpit of the new Transit is where it really shines. It is very car-like and extremely ergonomic to use. The overall impression is similar to many other Ford vehicles in the car range. But it also gets plenty of kit.
The digital radio gets Ford's Sync in-car connectivity with Bluetooth. Sync has an emergency assist feature that uses a connected mobile to automatically call Triple 0 if the vehicle is involved in an accident, where the airbags are deployed and the fuel pump has shutdown.
The 3.5-inch (8.9cm) display Sync also has voice control and a USB port to help with connection of all the bits and bobs of gadgetry we seem to cart around these days.
There are two 12-volt power outlets including one in a mobile phone-friendly dash top compartment. The cockpit is separated from the load area by a steel bulkhead to increase comfort and safety and to reduce noise.
There's room for three across the front while the middle seat has a flip-down console for extra storage and work space.
On the safety front, nobody's crashed it here yet, but the Europeans reckon it crashes well and it gets the full complement of New Car Assessment Program (NCAP) stars.
Both the driver and passenger get a front and curtain airbags as well as thorax airbag protection.
To stop you hitting anything in the first place the Transit gets ABS with electronic brakeforce distribution (EBD), emergency brake assist, dynamic stability control (DSC) with hill launch assist, and rollover prevention functions.
It also gets torque vectoring control, trailer sway control and, of course, traction control.
To stop anyone borrowing it without your permission it also comes with a passive anti-theft system with immobiliser and perimeter alarm.
There's also an optional city pack, which brings the kit level up with front and rear parking sensors, a rear-view camera, fog lamps and an electro-chromatic rear-view mirror.
Much to my disgust there's no surf option with sunroof, loud colours, decals and mag wheels — yet.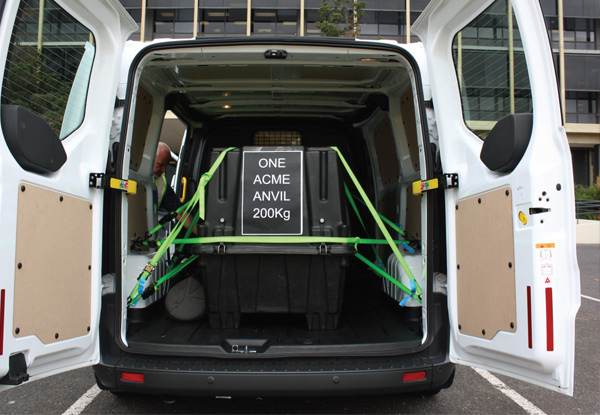 Load
The Ford Transit load area features access via standard issue barn doors at the rear, making for easy forklift access, and though a single left-hand side sliding door. As we've come to expect of European vans these days, there's no Aussie-sized pallet access through the side door.
Though there is room for two pallets end to end in the load area and between the wheel arches.
For long items, there's a flip-up door in the front bulkhead which allow freight to be poked through into the storage area underneath the passenger side seat.
But if you need some more space for long items, the Transit also comes standard with flip-up roof racks.
By pulling a lever at the end of each rack, they can be simply and easily flipped up. Ford is quoting a 130kg load limit for the racks.
If past history is anything to go by, I reckon this load limit is going to be easily tested by the more adventurous van user. Having them folder down keeps van height under 2.1m and minimises drag in the quest for fuel economy.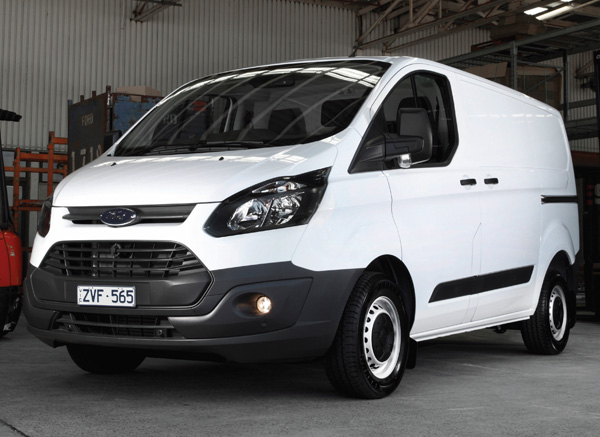 Performance
Where Ford is really trying to hammer home the virtues of the Turkish-built van is in the area of fuel economy. Ford is claiming 7.1 to 7.3-litres per 100km economy for the Transit 290 and 330.
It wasn't until I climbed behind the wheel of the new van that I could get a feel for it. Stepping into it is a simple task, though a lack of grab handles on the A-pillars are a minor annoyance.
Though this may have something to do with the deployment of the curtain airbags, I doubt anyone is going to appreciate a grab handle in the moosh if the airbags go off.
The 2.2-litre 92kW (350Nm) engine in the Ford Transit is no slouch empty or loaded and the manual stick shift is short and smooth and easy to live with in the urban environment.
The lack of an auto is a real issue, though, and most competitors in the van marketplace have a self-shifter of some description, especially for city delivery work.
What was surprising was the turning circle of the Transit. FWD vans aren't renowned for their manoeuverability and turning circle generally suffers from having to accommodate drive shafts and constant-velocity joints on the steer axle. However, the Transit proved to be very nimble indeed, on a curb to curb U-turn.
There was also surprisingly little torque steer through the wheel when stomping on the go-pedal but it was the lack of noise from the little power plant that was most noticeable.
There's a distinct lack of road noise and engine noise from this little van when it's on the move.
It's a sweet driveline with smooth power delivery and only a touch of diesel harshness at low rpm.
The relatively slippery shape of the Ford Transit also means there's little in the way of buffeting or wind noise, even at highway speed. I'm not generally a fan of FWD but in this case I'll have to concede it doesn't really become an issue.
In fact, the only time I seemed to be able to upset the stability control was flooring it on dirt. All in all this would be a pretty unlikely scenario for most vans, except maybe for those being steered by vacationing backpackers.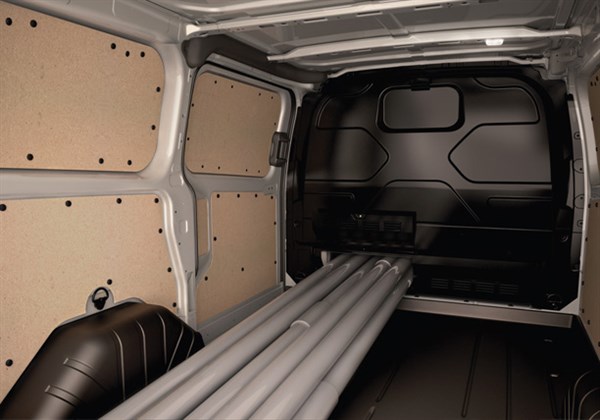 Verdict
A few hours with the Transit delivering food for the homeless wasn't a bad way to get a peek at the new van, and it also made me feel all warm and fuzzy along the way.
The Custom is the thin end of the wedge for the new Transit range and there's no mistaking Ford has Hyundai and Toyota in its sights as well as some of these European upstarts in the bread and butter 1-tonner segment.
The rear-wheel drive Ford Transit Cargo is expected to arrive later this year which will see high roof, bus and cab-chassis variants which will round out Ford's light commercial bag of tricks. In the interim, Ford is offering a five-year 200,000km warranty on the Custom for an undefined period of time.
It's been a tumultuous 12 months for the local automotive market and there will be more ups and downs to come as companies redefine themselves and their product offerings.
With the new van now here, it seems Ford is well placed to ride the shifting sands of the local light commercial market. I just want to see a hotty surf edition.
Likes:
Punchy little donk
Car-like interior
Quiet on the road
Dislikes:
No A-pillar grab handles
Lack of an auto option
Specifications
Make/Model: Ford Transit VN Custom 290S and 330L
Engine: 2.2-litre Duratorq turbo-diesel
Power: 92kW @ 3,500rpm and 350Nm of torque @ 2,000rpm
Transmission: 6-speed manual
Load area: 5.95 cubic-metres (290S); 6.8 cubic-metres (330L)
Load capacity: 1,032kg (290S); 1,360kg (330L)
GVM: 2,900kg (290S); 3,325kg (330L)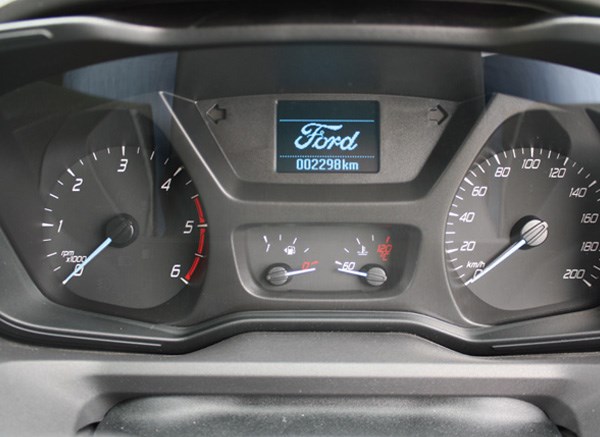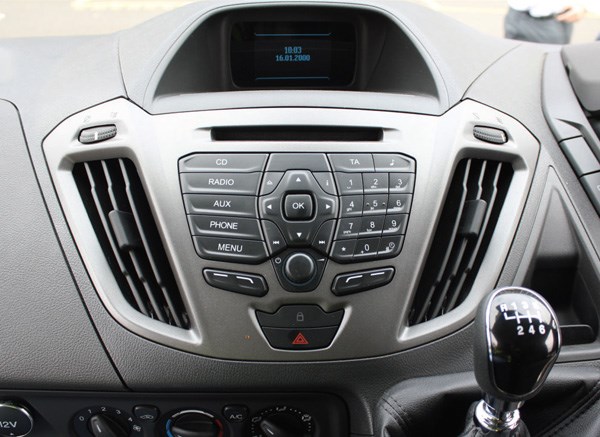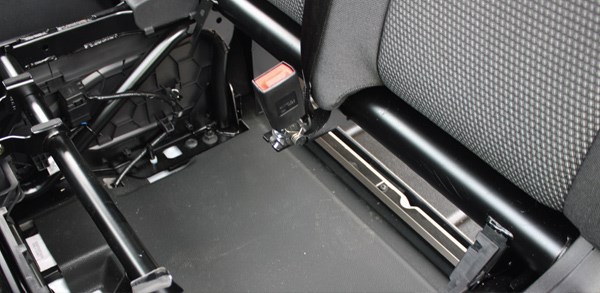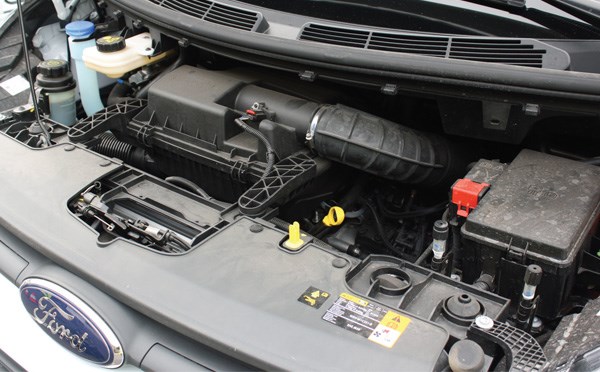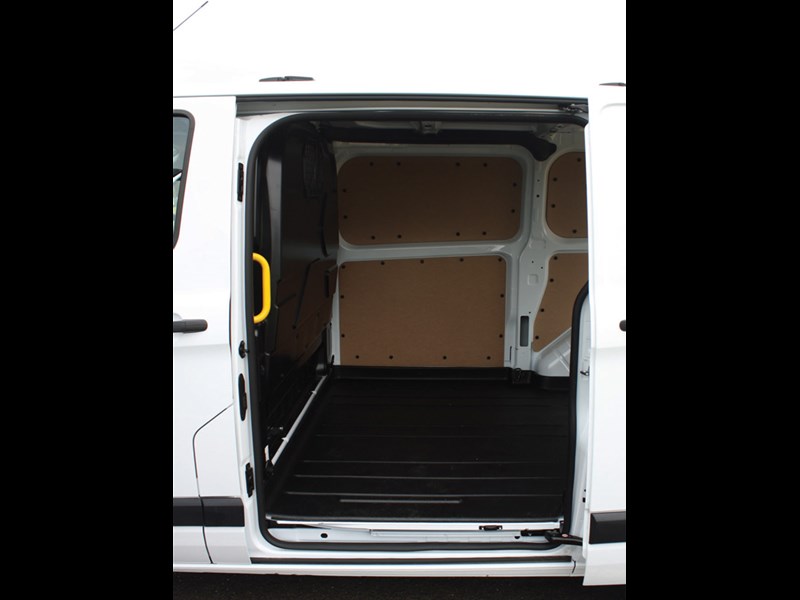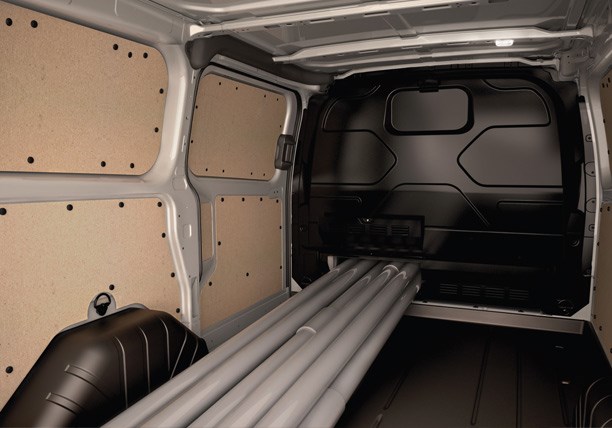 Subscribe to our newsletter
Sign up to receive the ATN e-newsletter, digital magazine and other offers we choose to share with you straight to your inbox
You can also follow our updates by joining our LinkedIn group or liking us on Facebook. 

Trucks For Hire | Forklifts For Hire | Cranes For Hire | Generators For Hire | Transportable Buildings For Hire