Transport Refrigeration Services: king of the road
---
SPONSORED CONTENT: Richmond Oysters director Theo Anassis shares his experience of working with TRS, and why he believes that Thermaxx bodies with Thermo King refrigerated units are the most reliable and cost-effective solutions for food distribution businesses
What started as a small oyster bar on Melbourne's Church Street, Richmond Oysters has evolved into a well-respected food distribution and retail business.
Although the company operates two restaurants and retail locations in Melbourne, its primary focus is distribution.
It started with the distribution of frozen products to restaurants, then going into fresh seafood and eventually large-scale food transport.
With close to 90 per cent of its distribution catering for frozen goods now, it is obvious that efficiency and quality were top of the company's agenda when looking into investing in refrigerated cabs. 
"Like all businesses, we have our challenges," Richmond Oysters director Theo Anassis, who runs the business alongside his brother Chris, says.
"We have to always be mindful of increasing operational costs. We often get hit by last-minute customer requests and we must have quality equipment to make sure our products reach the customer on time and in top-quality condition."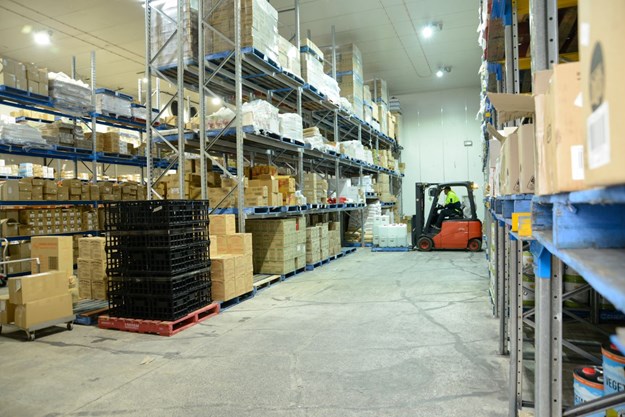 This was one of the reasons why Richmond Oysters decided to rethink using their older truck bodies.
"We were noticing that a lot of deliveries being made to us from other businesses were through the Thermaxx line. Comparing those with what we were running, we decided to go with Thermaxx truck bodies," Theo says.
"The older bodies that we were using didn't keep temperature, particularly during the warmer months. Additionally, they were consistently in the workshop, which meant a lot of downtime for us. Since we started using Thermaxx we have noticed a drastic difference between our older vehicles and Thermaxx. It is chalk and cheese," he says.
"What impressed us with these vehicles was the craftsmanship and the quality. The Thermaxx units have lighter bodies compared to what we've had in the past. Moreover, the insulated panels were different than what we had been using. It's lighter tearaway, but better insulation."
IN SAFE HANDS
TRS is the exclusive New South Wales and South Australia distributor for Thermo King, which is one of the world's leading manufacturers of temperature-controlled transport systems. Its namesake mobile refrigerated unit range and Thermaxx truck bodies are some of the best products in the market today, says TRS. TRS and Thermo King's nearly three-decade association does not just end at selling new units however, with TRS also providing comprehensive product support that includes servicing and supplying spare parts.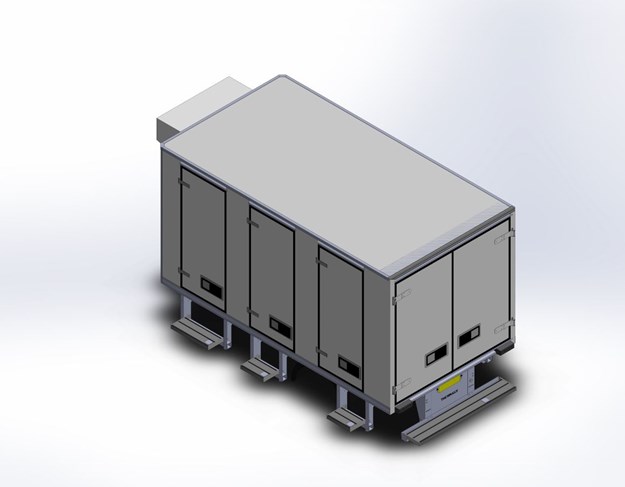 In the 40 years since Greg Woodley founded the company, TRS has become recognised as a leader in refrigerated transport services in Australia for its prompt, reliable and client-focused service and support.
"The unique thing about TRS is that they're a one-stop shop and you can get your body, fridge, tail lift, and even repairs done at the one place," Theo says.
"TRS combined the right refrigeration for the size of the body and handled the process for us, so we didn't have to think about what we needed to order. It was all done for us. I didn't have to go and get refrigeration done at one place, and the body done at another place. They did it all in-house and I got what I wanted. Plus, we knew the total cost straight up, which was a benefit for us.
"Although Thermo King may be fractionally more expensive than the older brands that we were using, it keeps our trucks on the road, not in the workshops. This means our productivity is now where we want it to be. With Thermo King products you really get what you pay for in terms of quality.
"We've had the Thermaxx body for one of the vehicles for 12 months and to date we haven't had an issue with it. They perform really well. The units have a thinner skin and they hold the temperature better than other brands. And with the lighter panels, we're able to actually put more volume and more weight in the actual vehicles themselves," he says.
From an aesthetic side too it is a good product, Theo adds. "The trucks look good and they have flat surfaces and smooth lines, so we can easily put our logos on them. Thermaxx bodies are probably one of the best in the marketplace that we've actually seen today."
TRS provides across-the-board customer support including full servicing, a complete range of spare parts and repairs for all Thermo King products. It has 17 authorised repair agents in NSW and a network of repairers across the country.
Being based in a different state does not pose a problem while dealing with a company like TRS, in Theo's opinion.
"Recently we had an incident with one of our vehicles where one of the parts of the Thermo King body got damaged. We shipped the product straight up to Sydney and they handled the repair quickly and efficiently, as if it was done at our own doorstep."
For more information, visit www.trsservice.com.au or call 02 8822 8100.
Subscribe to our newsletter
Sign up to receive the ATN e-newsletter, digital magazine and other offers we choose to share with you straight to your inbox
You can also follow our updates by joining our LinkedIn group or liking us on Facebook. 

Trucks For Hire | Forklifts For Hire | Cranes For Hire | Generators For Hire | Transportable Buildings For Hire