Sell your truck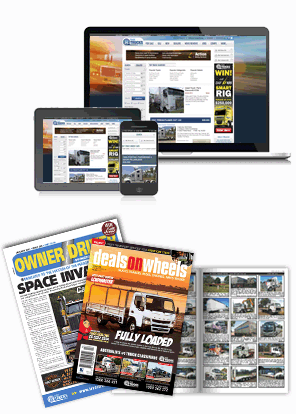 List your item online AND see it in Owner Driver or Deals on Wheels as part of your package.
Get maximum exposure and the best of both worlds - and manage it all from one easy location.
Why advertise on TradeTrucks.com.au?
Your ad is on the web until sold! Plus, get a month in Deals on Wheels.
All truck listings that are posted online will show up on Tradetrucks.com.au as well as fullyloaded.com.au
Upload unlimited photos for online.
Promote your ad to more buyers with social media buttons.
Update your online ad as often as you want.
Upload a YouTube video with premium ads.
Manage everything from one convenient point.