JB Hi-Fi result 'nothing to do with supply chain'
---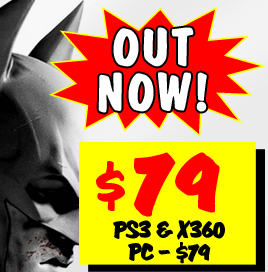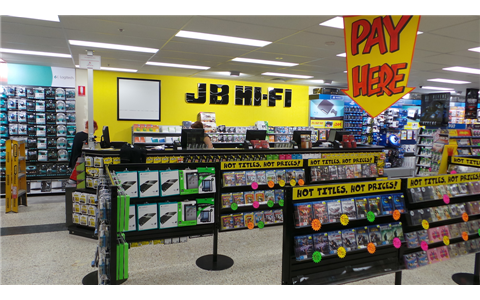 JB Hi-Fi CEO says supply chain management has 'nothing to do' with the company's $82.1 million half year profit announced yesterday
By Anna Game-Lopata | February 12, 2013
JB Hi-Fi CEO Terry Smart says supply chain management has 'nothing to do' with the company's $82.1 million
profit up from 79.6 million last year.
Smart tells SupplyChain Review the company's supply chain hasn't changed, with local suppliers sourcing from overseas on JB-Hi-Fi's behalf and delivering direct to stores.
"We have a very good relationship with all our suppliers,"
Smart
says.
"We get our fair share of stock allocation, but we would always like more, especially when certain products are hot, such as the iPad mini."
Smart says
the inability to stock enough iPad minis over December resulted in lost sales for the company.
"It's important to forecast with suppliers on a regular basis and work with them to help them understand how we see the forward demand, and the quantities we think we will move, especially when it comes to new product launches," he says.

While this is definitely JB Hi-Fi's approach, Smart concedes in some cases, such as the iPad mini, the situation "is what it is."
Smart
says the company continues to drive productivity improvements internally while maintaining a high level of customer service, but would not elaborate on what these improvements entail.
However
at the company's half year results
investor presentation Smart, along with CFO Richard Murray explained the company's model is based on moving as much inventory through as possible.
They told investors JB-HI Fi sales people are encouraged to ensure customers "take the deal", even if this requires significant discounting.
In the new sales model, brought about by market pressure, ticket prices are no longer relevant and there is no "floor price". Moving the units, even if it means a smaller sales commission, is the top priority.
In addition, Smart and Murray told investors the company invested $54 million in new inventory and a further $20.2 million in private label products translating to a 20 percent increase in stock.
However they expressed confidence the stock is of a "high quality" and will move through quickly.
"During the half, JB Hi-Fi invested significantly in growth products such as tablets, computing equipment and telco products," Murray says.
Smart adds inventory levels are higher than the same time last year, but they are in line with internal expectations, including buying patterns over December and January.
"Our balance sheet and return on equity and invested capital remains strong despite the challenging trading environment," he says.
JB Hi-Fi also invested $33.5 million in new stores during the half.
"Our new store rollout continues to generate a solid return on capital with most of these stores located in shopping districts where JB Hi-Fi does not currently have a presence and thus has minimal impact on our existing store network," Smart says.
"Our trial of JB HI-FI HOME, whilst at an early stage, has exceeded internal expectations and is seeing positive customer engagement with good growth in appliances and no adverse effect on the traditional JB Hi-Fi product categories."
Meanwhile the company continues to apply stringent store selection criteria with new sites offering JB Hi-Fi a high level of foot traffic and convenient access for customers.
"Our considered approach to new store locations means new stores should continue to deliver comfortably in excess of their cost of capital," Smart says.
"The ability to leverage our high traffic locations, low cost of doing business, low prices across the full range of categories and continued focus online, will ensure ongoing maximisation of sales and earnings growth opportunities."
Sales were $1.82 billion for the six months ended 31 December 2012 with growth across JB Hi-Fi branded stores in Australia and New Zealand.
Market share also increased along with margins, which
improved slightly to 21.5 percent from 21.2 percent last year, despite continued aggressive discounting.
Only comparable store sales fell 3.4 percent as a result of an 84 percent loss on TV sales.
"The industry has seen TV sales decline over the past few years as the category moves towards a more typical replacement driven sales market," Smart says.
"The JB brand however continued to attract customers with our market share growing solidly."
The company's cost of doing business increased slightly in Australia (though it fell in New Zealand) to 13.8 percent from 13.6 percent in FY12.
Smart explains this as a result of "de-leveraging from lower comparable store sales and the impact of the 2.9 percent Fair Work Australia award increase on 1 July 2012".
Online sales have been strong, up 40.3 percent in HY13 and represent approximately 2.0 percent of total sales.

Subscribe to our newsletter
Sign up to receive the ATN e-newsletter, digital magazine and other offers we choose to share with you straight to your inbox
You can also follow our updates by joining our LinkedIn group or liking us on Facebook. 

Trucks For Hire | Forklifts For Hire | Cranes For Hire | Generators For Hire | Transportable Buildings For Hire