BEUMER takes sustainability to CeMAT
---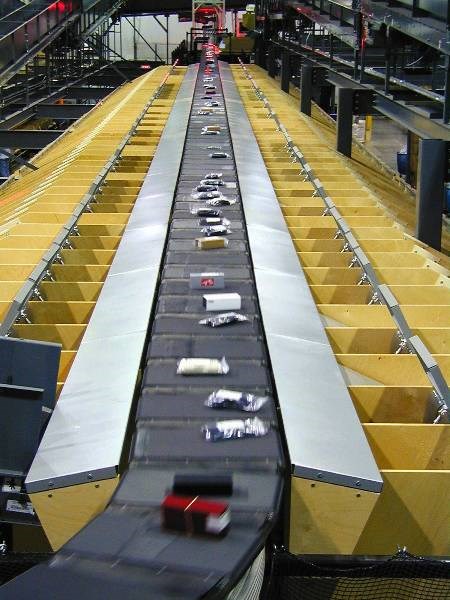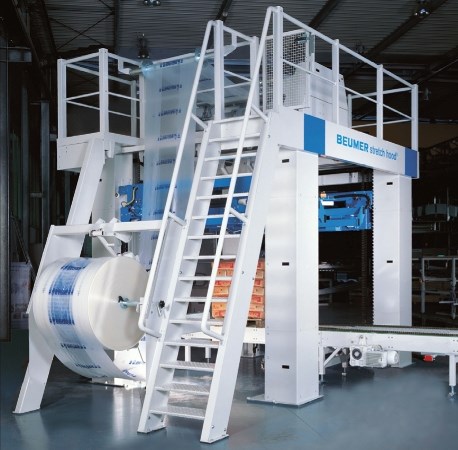 Having acquired Crisplant and Koch Holding, German intralogistics giant BEUMER Group will present sustainable solutions from both companies at CeMat in May
February 25, 2011
Having acquired Crisplant and Koch Holding, German intralogistics giant BEUMER will present sustainable solutions from both companies at CeMat in May
At the exhibition, the BEUMER Group will represent its whole product portfolio including sorting and distribution equipment from Crisplant and tubular belt conveyors from Koch.
Innovative and sustainable solutions from BEUMER's three company divisions comprise conveyor and loading equipment, palletising and packaging technology and sorting and distribution systems.
"We don't want people to look upon sustainability as a fashionable buzzword," says
BEUMER Group Chairman Dr Christoph Beumer, who is also Chairman of the CeMAT Executive Committee.
"We prefer they see it in its original sense: in the balance between ecological requirements, economic success and social responsibility."

The BEUMER Sorter BS 7/25/55 BT
In the field of sorting and distribution equipment, the Group will be presenting a BEUMER sorter loop of the kind used in numerous distribution centres.
This product consists of a series of moving conveyor belts.
Fitted at an angle of 90 degrees to the direction in which the sorter runs, the Sorter BS 7/25/55 BT can channel the transported goods in and out either to the left or to the right.
To do this, the goods are fed in on the belt-tray at a speed which is matched to the sorter speed and the transfer angle.
The reverse procedure takes place when the goods are discharged: The belt moves in the discharge direction and the package is guided gently into the end position.
The BEUMER Sorter BS 7/25/55 BT has 50 percent fewer parts compared with other cross-belt sorters.
The distance between the individual conveyor belts is reduced to a minimum.
Use of the cross-belt enables narrower and more closely arranged end positions to be used, so the sorter takes up considerably less floor space in the building.
The energy requirement compared with conventional sorter drives is reduced by about 75 percent due to the use of the highly efficient BEUMER OptiDrive drive system.
"This drive system for loop sorters works on the 'friction wheel drive' principle," Beumer says.
"The friction wheel runs continuously at an optimum working point - this increases the efficiency and minimises wear."
BEUMER will also take the opportunity to demonstrate its autover sorting and distribution system at CeMAT.
"This consists of a simple static rail without sensors or drives, and the intelligent BEUMER autoca vehicles," Christoph Beumer says.
"The BEUMER autover system conveys, stores and sorts checked-in baggage. It does this quickly, reliably and cost-effectively while also treating the baggage with care.
"The intelligent BEUMER autoca vehicles are equipped with on-board controllers and their own drive systems.
"Operating at speeds of up to ten meters per second, they move through the track system autonomously, quietly and independently of one another.
"The system has high availability levels and requires little maintenance due to the contactless power and data transfer systems used," Beumer says.
Other products to be displayed at CeMAT include the energy-efficient LS-4000 Cross Belt Sorter, the KOCH tubular belt conveyor, BEUMER's paletpac range of palletising and packaging equipment and its newly developed BEUMER stretch hood i packaging system.
LS-4000 Cross Belt Sorter
BEUMER's LS-4000 Cross Belt Sorter with linear synchronous motor technology (LSM) consumes up to 75 percent less than that of other sorters and the CO2 balance has been optimised.
"Crisplant LS-4000 Tilt Tray and Cross Belt Sorters are designed on the same optimised principle," Beumer says.
"This ensures rapid and trouble-free erection and commissioning as well as maximum reliability and availability.
"The modular design is based on standardised units. They are completely tested and certified in the factory before assembly."
LS-4000 Cross Belt Sorters have lower life-cycle costs thanks to their low-friction design.
They are more reliable and have high system availability.
The fact that the LS-4000 sorters use less energy than comparable sorters and are therefore both frugal and environmentally friendly, makes environmental protection an important factor in materials handling.
KOCH tubular belt conveyor
As an example of conveyor and loading equipment, BEUMER will be exhibiting a KOCH tubular belt conveyor at CeMat.
KOCH tubular belt conveyors can be used for transporting different types of bulk goods, even over long distances and often impassable terrain.
As well as the cement industry, the BEUMER Group is addressing users in the energy recovery and mining sectors and the field of harbor logistics with these products.
BEUMER paletpac range
This high-performance machine palletises bulk goods in bags. The geometrical accuracy and stability of the palletised stacks enable them to be stored without any problems and guarantee reliable integration into the downstream packaging systems.
BEUMER stretch hood i packaging system
BEUMER will be showing the newly developed BEUMER stretch hood i packaging system in operation.
With this new generation of the proven BEUMER stretch hood packaging machine range, the company is launching a system which uses even less energy, takes up less space and ensures more efficient processing.
The BEUMER stretch hood also uses less film. As a result of a "one-for-all" servicing concept, it is also easier to maintain.
An intuitive control panel makes for easy operation. The self-explanatory and user-friendly controls mean that the machine operator requires less training.
The new design also enables faster and safer access to the machine: film replacement, maintenance and operation are carried out from one side.
This enables the film to be changed more quickly.
Another new component in this packaging system is the BEUMER optistretch stretch hood, which can be lowered more closely onto the package.
This eliminates creases and enables the film to be dispensed onto the package more precisely.

Subscribe to our newsletter
Sign up to receive the ATN e-newsletter, digital magazine and other offers we choose to share with you straight to your inbox
You can also follow our updates by joining our LinkedIn group or liking us on Facebook. 

Trucks For Hire | Forklifts For Hire | Cranes For Hire | Generators For Hire | Transportable Buildings For Hire