Value capture to start sharing road tax load
---
Federal Government says taxpayers have to get more bang for their buck from the beneficiaries of new roads and rail lines
As all conscientious trucking operators know, they pay for every cent of benefit they receive from using the roads.
But this is far from the case for landowners who are lucky enough to have governments build new roads and rail lines near them.
Under the concept of "value capture" now being promoted by planning experts, prominent politicians and even sections of big business, property owners who benefit from such public generosity will have to contribute to its cost, so that it's not just the general taxpayers who foot the bill.
Earlier this month, the Federal Government released a discussion paper on value capture.
The paper states what everyone in the trucking industry also knows: that the need for transport infrastructure is much greater than can be funded out of general revenue and user pay charges such as tolls.
It had some amazing figures on just how much landholders can benefit from new roads and rail lines.
The standout sum is that Melbourne's City Link road system is estimated to have increased land values for property owners by nearly $30 billion.
Meanwhile, industrial land values in the catchments of the M1 Motorway (Brisbane), EastLink (Melbourne) and the M7 Motorway (Sydney) have gone up by as much as 50 per cent, between the time of the routes being identified and the first traffic on them.
The Southern Railway in Perth raised land values near stations by more than 40 per cent; bus rapid transit roads lead to an average uplift in property prices of nearly 10 per cent.
The private sector is now actually proposing big projects which rely on value capture for their funding.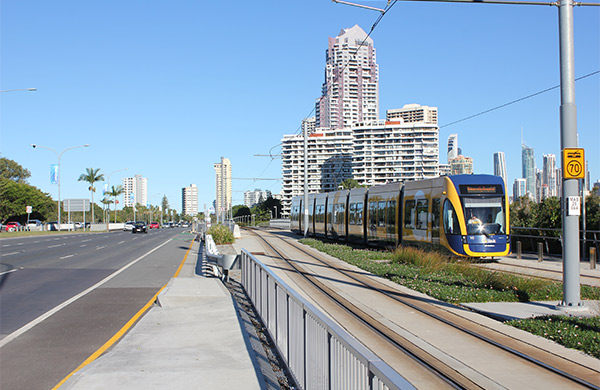 Gold Coast Light Rail: benefiting landowners helped pay for it.
One of the grandest plans is for a very fast train line between Sydney and Melbourne, to be paid for out of converting land along the route for residential and commercial development.
A far more modest example of bringing development forward with less burden on the general taxpayer is the payment made by industrial property company Goodman at the Eastern Creek employment hub near the M7 Motorway in Western Sydney.
"To unlock 160 hectares of its land – and 250 hectares of land owned by others – Goodman funded a $23 million four lane industrial road," says the discussion paper.
Value capture – also called "value sharing" – seems to be taking off in the United States and Europe. Take London's massive Crossrail project, about a third of which will be funded by business contributions.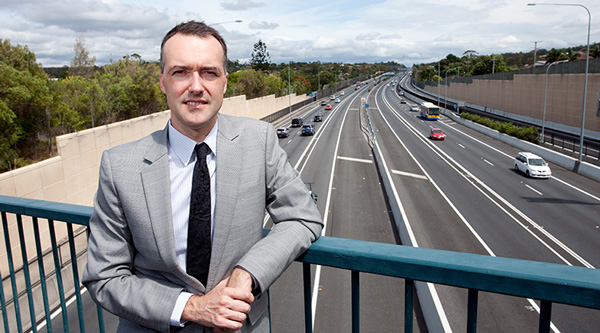 Associate Prof Matthew Burke from Griffith University.
Capturing value in Australia
So there's a lot of talk around, but examples of where value capture has actually been put into practice for major projects in Australia are thin on the ground.
For a while benefiting property holders near the Sydney Harbour Bridge paid a small levy to help pay for it. A small levy helped pay for some of the railway stations along the Glen Waverley line in Melbourne.
"In Queensland, the Gold Coast City Council has established the City Transport Improvement Charge," points out the discussion paper.
"Originally set up to help meet the cost of the Gold Coast Rapid Transit Stage 1 project, this levy (now at an annual rate of $117 on all land owners) is also used to fund other transport improvements across the city."
Associate Professor Matthew Burke from the Cities Research Centre at Griffith University says "probably the most successful" example of value capture in Australia is the City Loop rail line in Melbourne's CBD, which was opened in the early 1980s.
"It was a 30 year levy and it helped pay for what was one of the most transformative infrastructure programs in Melbourne's inner city," he says.
New stations Flagstaff, Melbourne Central and Parliament linked up to Flinders Street and Spencer Street stations, helping the Melbourne CBD become "one of the most liveable in the world" and allowing the spread of the knowledge economy.
"It was a very successful use of a small value capture levy, and did commercial property die in the centre of Melbourne?" asks Prof Burke. "No it flourished, it has gone gangbusters."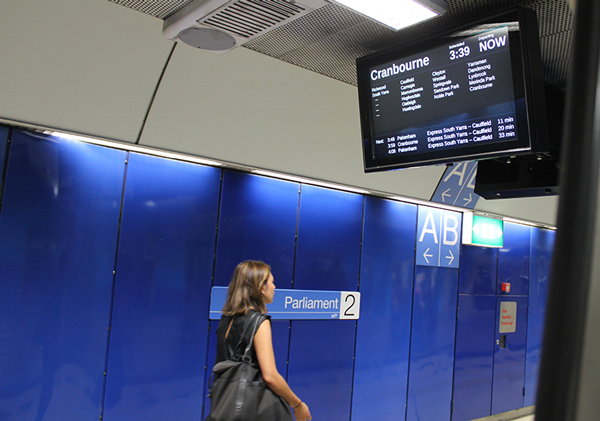 Value capture in action: Melbourne City Loop's Parliament station.
Prof Burke is leading a study by a group of universities called Funding on the Line.
He says the rapidly-growing new land release areas on the urban fringes are a clear case of the potential for value capture to help provide roads and rail lines.
For example: "Farmers and rural landholders on the edges of cities, who because their land is the obvious place to expand the city, find their land rezoned (to residential) and at the stroke of a pen suddenly find themselves with a $40 million, $60 million dollar payday that we, the people, have effectively granted to them … when they haven't done anything productive. They've just sat on the land."
Some states are charging "infrastructure contributions" in particular growth areas, much as local councils have done for many years.
Check out the full feature in an upcoming issue of ATN. Subscribe here.
Subscribe to our newsletter
Sign up to receive the ATN e-newsletter, digital magazine and other offers we choose to share with you straight to your inbox
You can also follow our updates by joining our LinkedIn group or liking us on Facebook. 

Trucks For Hire | Forklifts For Hire | Cranes For Hire | Generators For Hire | Transportable Buildings For Hire