'Overcapitalisation is a common transport sin'
---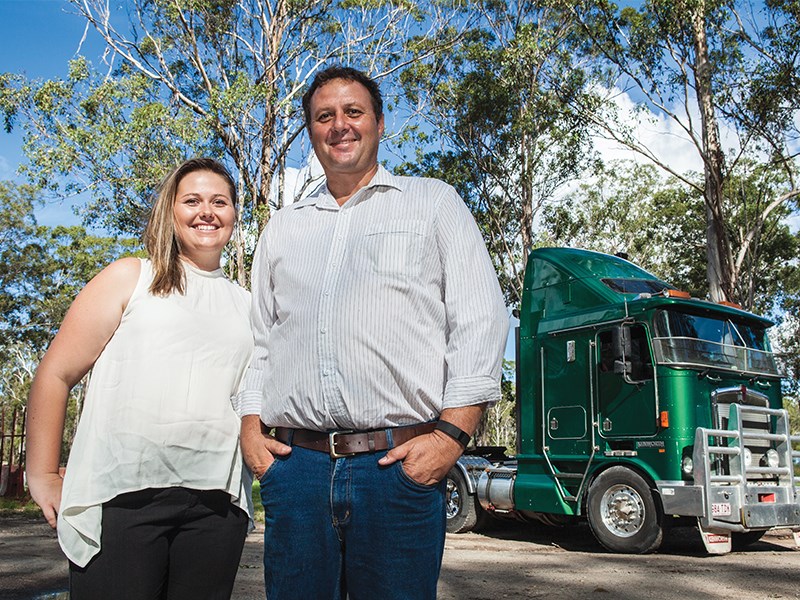 Chloe Jenkings and Mark Bell from Bell Heavy Haulage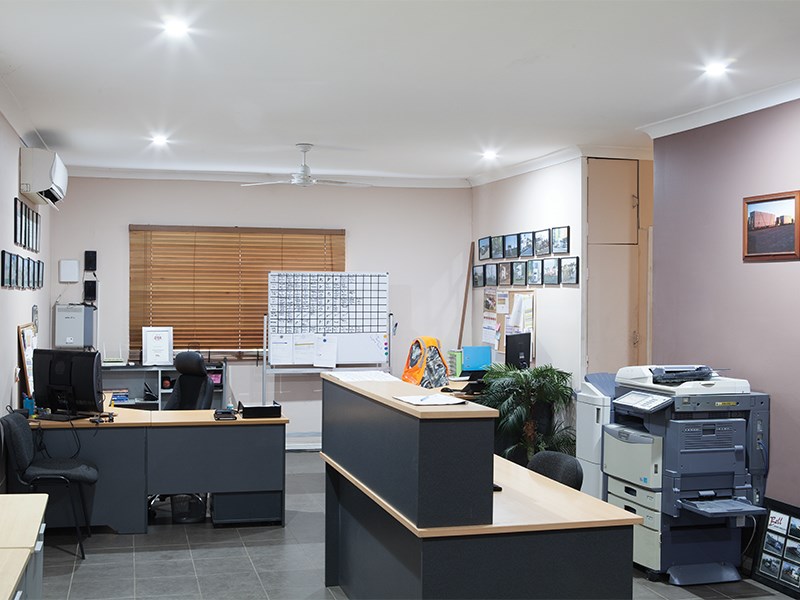 Based in Queensland, the company carries heavy haulage across the nation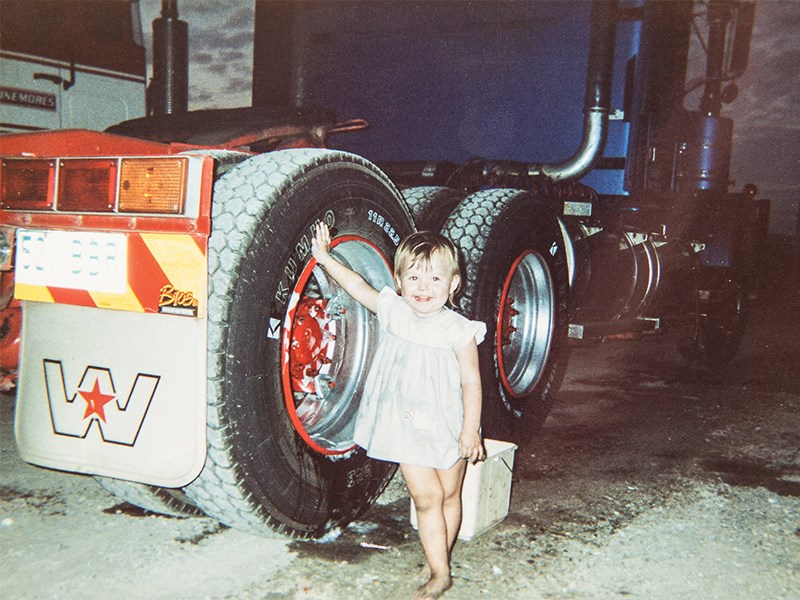 One of three sisters, Chloe is the only one to show interest in transport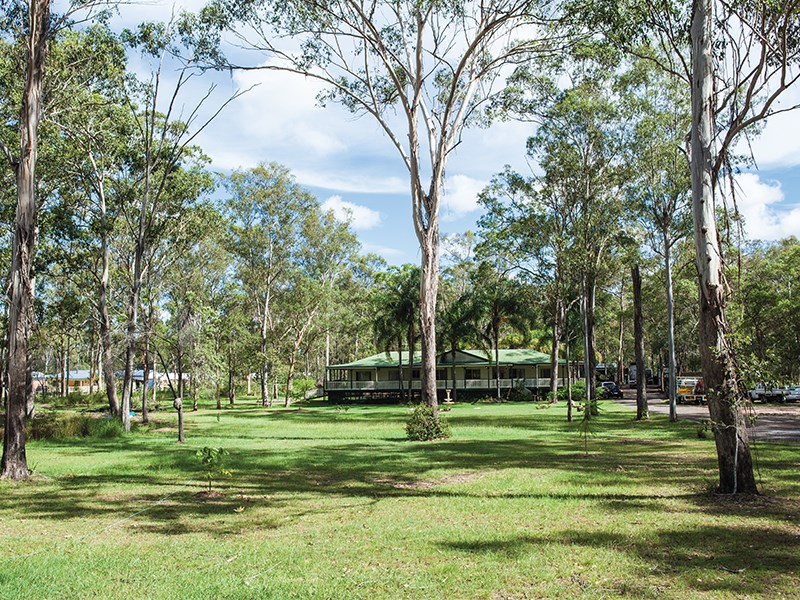 Based in Queensland, the company carries heavy haulage across the nation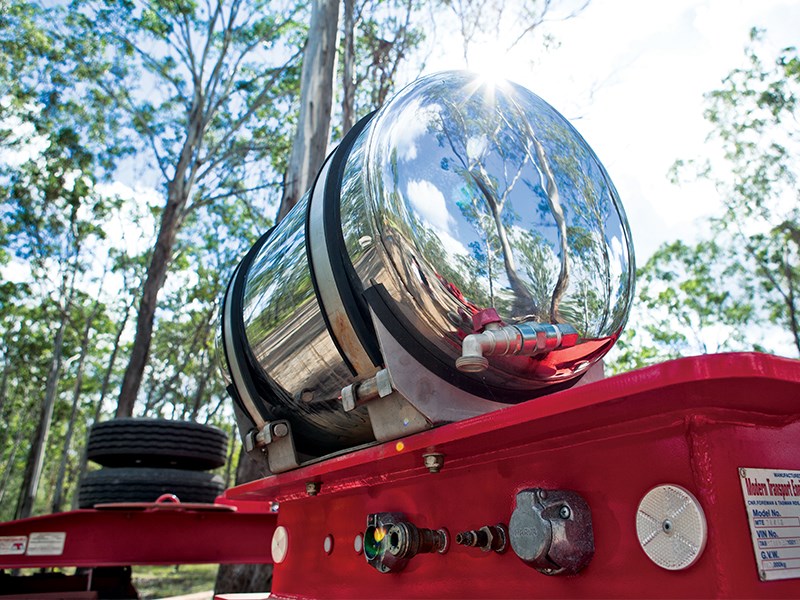 Bell Heavy Haulage has sold half its fleet following the end of mining boom

Bell Heavy Haulage had to halve its fleet to stay in the game following the fast-fading mining boom
Bell Heavy Haulage is up to the challenge of difficult times. The Brisbane-based operator lugs heavy equipment across Australia.
Established in 1999 by Mark Bell, the company has shrunk in size over the past 12 months to get through the quiet times following the end of the resources boom.
Bell, along with his daughter and national transport manager Chloe Jenkings, decided to sell equipment when the workload started to disappear.
Currently armed with nine prime movers, Bell remains positive, saying the downtime won't last for ever.
"When the mining and construction equipment industry went quiet our customers went from importing 100 plus machines a month to five," Mark Bell says.
"We would have 40 machines arrive in Perth and now there's lucky to be three to four.
"We had to shrink business to accommodate the work."
He expects to see a turnaround next year but for now he's being patient.
"The clients were all saying the price of imports had gone down so we decided it wasn't smart to hang on to the gear because you have to pay for it," he adds.
"If we had decided to hold on to that we probably wouldn't be here; it got that bad in Queensland for the heavy haulage industry.
"When the mining boom came to an end the problem for us was that even though we were in the construction industry everyone had come from up north and out of the west and decided to play in our segment of the market, it became super competitive."
Excellent service                            
Bell Heavy Haulage prides itself on exceptional service, treating machinery with care.
"Our service is gold," Bell says.
"We don't damage machinery, we treat it like it's everyone's machine; that's our point of difference.
"We look after the client, we turn up on time and we deliver on time.
"We think the market will improve towards the end of next year and we can hang out until then. We have set ourselves up in a position where we can tread water until it gets better."
More is less
Putting too much into your business can backfire, according to Bell.
He describes overcapitalisation as one of the most common transport sins.
The company, which almost never commits to media interviews, says it's all about keeping a low profile.
"What I've learnt is to not overcapitalise your business.
"Keep the cost down and your head down; we talk very little about what we do and we keep things close to our chest. The heavy haulage market is so competitive, you can't afford to get involved with and tell many people what you do.
"You have to keep your clients to yourself."
Chloe Jenkings has been tasked with finding a way to save money.
She's been monitoring every detail, from fuel consumption and mileage to tyre wear.
"We were probably guilty until 12 months ago of not running it as efficiently as we should have," Bell says.
Whilst heavy haulage used to be the golden child of the industry, it can now be difficult to make a profit, he adds.
"It was one segment of the transport industry where you could make 35 to 50 per cent of margin in every job.
"Now, we've gone back to earning what normal transport companies do which is 10 per cent but you keep going until the times get good.
"It is tough running a business, you have to be tough on your expenditure and make sure that you don't overstretch yourself because it can very easily create a situation where you send yourself broke."
No job too big
Bell Heavy Haulage has transported unorthodox loads over long distances, such as switch rooms for Queensland distribution network Energex, army tanks, helicopters, cone crushers, transformers and dump trucks.
Its fleet is made of Freightliner and Mack trucks, including 20 trailers.
Chloe, 26, joined the company nine years ago. One of three sisters, she is the only one to show interest in transport.
She was recently named a Young Achiever by the Queensland Transport Association.
Having risen up the ranks from receptionist to national transport manager, she has been instrumental in securing key contracts for the business with clients such as Hyundai and Hitachi, and has successfully expanded the scope of the business around Australia.
In such a challenging economic climate, Chloe has found a way to utilise the fleet and decrease downtime.
"She does all the groundwork that I don't want to do," Bell says. 
"She is very good at building relationships with key players and our customers and she manages to just keep stepping forward as we go along.
"The hilarious part of it was when she was 10 years old we took her to a customer who she still deals with this day; she manages to look after those relationships in a way where she doesn't create any waves, she facilitates smooth movements of everything."
The key to any successful transport company is persistence, Chloe says.
"You just have to keep moving; if you don't the trucks don't move and you've got no cash flow," she says.
Not much of a gap
Whilst the gender gap is hopelessly static within the industry right now, Chloe believes there's no real gap between men and women in her workplace.
"Women can't have the expectation of men to always help them, it has to be both ways," she says.
"I've worked with some of the guys for nine years, if they're at the front and need a hand I'll go and help, it goes both ways."
It's about bringing up daughters believing they can do anything the boys do, Bell adds.
"We've never stopped them from doing anything and if they don't want to drive trucks then that's fine," he says.
"There's nothing stopping any girl from doing any of the work we do here; it is heavy and hard work, as long as they accept that.
"The industry has changed in the last five years; the guys who are left in it are becoming more professional and as time goes on girls will come in as well.
"We're starting to see clean shaven, nice guys who look after their fitness join the industry – it's started to change as younger people are getting into it, they're starting to realise that what was good for grandpa is not good for me."
Moving with the times
As the mining boom cools, many companies find themselves in financial strife.
Bell Heavy Haulage has kept a close eye on struggling operators, trying to learn from their mistakes.
"We've changed the way we think in the last 12 months," Chloe says.
"We've seen some spectacular closures within companies in heavy haulage and we are careful to learn from those lessons of those companies.
"Companies going under creates a lot of problems for us in the meantime because drivers expect a ridiculous amount of money," she adds.
"It is though running a business, you have to be tough on your expenditure and make sure that you don't overstretch yourself because it can very easily create a situation where you send yourself broke.
"We've been making 20 per cent margin plus to making nothing; being in that situation is stressful but at the same time we are still making a profit – we just have to ride the wave."
Subscribe to our newsletter
Sign up to receive the ATN e-newsletter, digital magazine and other offers we choose to share with you straight to your inbox
You can also follow our updates by joining our LinkedIn group or liking us on Facebook. 

Trucks For Hire | Forklifts For Hire | Cranes For Hire | Generators For Hire | Transportable Buildings For Hire